NOTICE
Syllabus for Counselling (Class LKG-VI) 2022-2023
DAV JALANDHAR ADMISSION NOTICE 2021-2022
DAV JALANDHAR FEE STRUCTURE 2021-2022
CBSE Circular Notice
Notice regarding repoening of school
New Academic Session of Std.XI (2021-22) commence from 1st May 2021.
Last opportunity for Std.X (2020-21) students to get admission/enrolled in Std XI latest by 30April 2021.
Dear Parents/ Students,
1. As per the guidelines issued by Jharkhand government it is to inform that the online classes from L.K.G to XII will continue. However, offline classes of STD. VIII, IX, X, XII will remain suspended from 08/04/2021, but online classes will continue. Students are advised to stay at home and attend online classes regularly.
2. The offline Board Exams/Practical Exam/ Offline for classes X & XII, session 2020-21 will continue as per the schedule notified earlier.
Click Here For Guidelines for applying online Admission for the Session (2021-2022)
Visit School Counter For LKG Admission Form For Session 2021-22
"Notice for Compartment and Inprovement Exams"
"Download Holiday Homework"
Admission Notice for session 2021-22 for class LKG to IX
"In case the online fee portal is showing the fee due for some month(s) and you have the receipt of payment for the same, you are requested to skip the month you have the receipt for and pay for the next month.The updation needs some time."

About the School
DAV school,Sector 4, Bokaro steel city was started by DAV CMC at the insistence of the Arya Samaj of Bokaro steel city in 1973, with the magnanimous assistance of the Bokaro steel limited.The school is managed by D.A.V college managing committee, New Delhi.
Our school is committed to promoting academic excellence and the personal, social and physical development of each student. Our Students will have positive self-image, respect for others, communicate effectively, think critically and appreciate cultural diversity in an environment that promotes a sense of belonging.
Dear Parents and Students: Welcome to the 2020-2021 school year! Our commitment at DAV Public School is to provide a safe and intellectually challenging environment that will empower students to become innovative thinkers, creative problem solvers and inspired learners.

Mr. Arun Kumar (Assistant Regional Officer, Jharkhand Zone-G)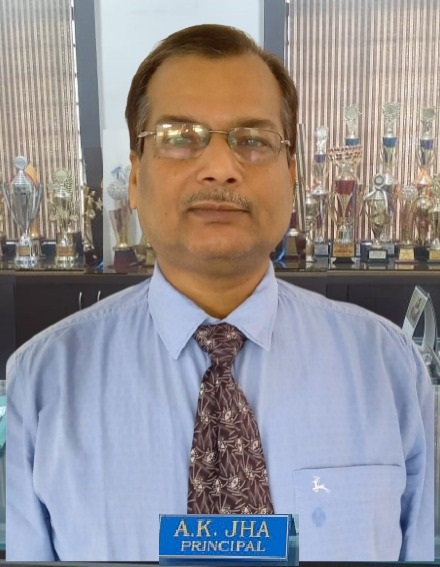 Dear Parents and Students, Our commitment at DAV Public School is to provide a safe and intellectually challenging environment that will empower students to become innovative thinkers, creative problem solvers and inspired learners prepared to thrive in the twenty-first century.

Mr. Arun Kumar Jha (Principal,D.A.V. Public School, Sector-IV,Bokaro Steel City)

Congratulations to the Toppers of AISSCE-2020-2021
| | | |
| --- | --- | --- |
| Inspiration & Guiding Forces | | Happy Birthday ( ) |
| | | |